Category: Relationships
Adultery is a nasty word. It sounds sleazy and sometimes it is! What sort of people cheat on their partners? Some are genuinely trapped in very unhappy situations which they cannot escape from. They would like to leave their spouse but are not able to so they settle for a part time or intermitent part time interests outside the home if they are lucky enough to get them. This explains why the are looking to cheat but it would not explain why the other person would join in, there is little or nothing in it for the third person. Women will always find it easy to get a man wanting to meet them in secret behind their husband's back but men who want women to meet them in secret behind their wives' backs have more problems. The reason is that most of the men who are looking are just after "fun", they will call it fun, when they really mean sex. Some of them will lie and pretend to care about the woman or love her and want a future with her to get it. Because - with married men - their alternative is to pay a professional hooker for sex and that can work out very expensive and dent their ego too !
But there again we should look at it from the point of view of if it is a man cheating first and then if it is a woman. When a man is married and wants a mistress or a bit on the side he often fails because women tend to be seeking love, a man who is all there, romance, feelings, lots of time with their man, and women who are happy to settle for a man who only wants them casually or when it suits them or very part time tend to be come part time or full time hookers/prostitutes and get paid for it. But when it is a woman who is cheating it tends to be easy for her because there are so many men out there looking for casual sex and they think the married female is gagging for sex, that her husband does not give it to her or does not give her enough so they target her and if the alternative for them is to pay women and she says yes for free they are doing very well out of it. They know a single woman would not be interested in that, the single woman can usually be more fussy, and they know the married woman is too busy to see them a lot and would need discretion so they are safe in not having a high maintenance or risky love affair. But there again if they are honest it is not love they are after. psychic clacton on sea.
There are dating agencies set up to help people wanting to cheat. These agencies have loads of men joining and have trouble in getting women to join. Even though women can join for free. And the women were often married but only interested in much younger men or single men or rich and generous men. Because to them part of the excitement was feeling special and being made a fuss off, receiving gifts and incentives, the sex alone is rarely enough for a woman. And even if it is if the woman knows that there are guys willing to take her to great places and pay her too why not have that as well as the sex? The men who join these agencies are disappointed to find that these agencies are not full of women who are longing to meet old married men. Wow what a surprise. You see most of the men who join up think women are desperate to meet a man, any man, who is looking for sex, they do not get that women get hundreds of men asking them to meet and can be far more particular. I have spoken to some of these men who have admitted to me that they used to pay prostitutes and go onto the sites hoping to find a young and attractive woman who does not charge or who is an easy lay after a few drinks or a dinner and a smile.
I have come across men, sometimes very old, ugly, no personality, who assume that if they want a bit on the side then any woman they meet has to say yes. I would get them come to me for accurate email psychic readings, tarot email readings, clairvoyant email readings etc and say to me hey I will come around for sex tomorrow, yes honestly I would. They did not even have the manners to ask me out for a date and get to know me, they made it clear they wanted to use me in the same way that a man uses a prostitute. It was quite ridiculous because I would be the last person in the world who was naive enough to get into that situation, not when I advise the clients who come to me for an accurate email psychic reading, email tarot reading or clairvoyant reading and gypsy crystal ball reading about which men to avoid. These guys seemed to think that I was wise and all knowing when advising them or my female clients but dumb and gullible when it came to my own life.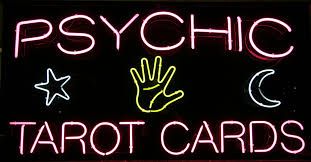 But they want more than just saving a lot of money, they also want the woman to love them and miss them when they are not there, and be faithful to them. On the other hand I have also spoken to guys who admit to me that they do not care if she has other guys too, they may pretend to care because that keeps her interested. He may well be having sex with you and his wife but he would ideally want and expect you to only have sex with him. He would also be expecting you to put your life on hold, waiting for stolen moments with him, while he leads a full life with his wife and maybe his children too. I have often spoken to guys who expect the woman to cancel seeing her friend or getting the shopping or even going to work so that she can be there to give him sex before he begins work or when he is being paid to be with a customer but is skiving. He might be the sort of guy who travels for work and wants to know he can have fun whenever in that area. But to expect the woman to care about him and wait for him until he is in that area again is rather selfish and unrealistic. A woman who is unsure about whether or not the guy is single should make sure she finds out, even if she needs to get a private detective or something else which sounds drastic and maybe expensive to do it right. It makes more sense to pay a private detective to find out for sure than to marry, then lose a few years of your life and maybe a house, other property, investments, savings and earnings. Others will go to a reputable clairvoyant medium and psychic to find out about the new man they have met - it even happened to me.
See also a love letter
I met a man who I thought appeared to be charming, polite, perfect even, a good business man and hard working, we seemed to have so much in common, and he told me that he was a genuine person looking for romance, love and marriage. Marriage was not important to me but a loyal and honest, faithful partner was. I eventually found out the truth from a reputable, caring, international Worldwide clairvoyant medium and psychic and unfortunately found out that this man was lying about being single and much more - he was actually a gold digger/ con man / scammer. But it was far better for me to get this clairvoyant medium and psychic reading and find out this and end it - despite the hurt and disappointment - than it was to continue with the relationship and lose more and more. The important thing if you are in a situation like this is to only consult a reputable tarot card reading, crystal ball gazer, astrologer, clairvoyant medium and psychic, not one of those call centre agency places where you get someone instantly for a cheap amount per minute and they are so desperate they sit there all day waiting for a call.
DO not forget that the guy might lie to you about plans for the future with her or how things are with her to string you along.. He might say he wishes he could get a divorce but cannot or that he wants to and will in a year or two. If the sex is great and you love sex then is that not a great reason to find a man who is more available who can see you more often or when it suits you? How do you know this guy will not dump you one day or that when he says he is too busy this week it is really true? Well you would usually know because it is hard for him to find a woman who settles for this and you are probably the only one who would. Adultery.
Rosemary Price psychic medium and tarot card reader