Category: Books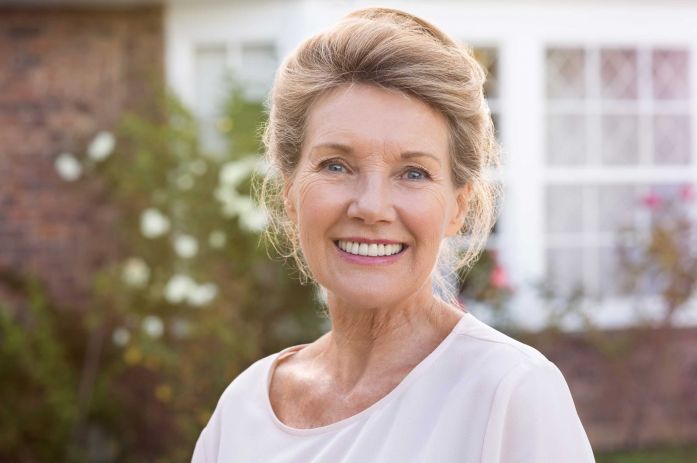 Please let me introduce my list of the very best misery books. My name is Rosemary Price, I am a psychic medium clairvoyant, life coach, relationship expert, therapist and white witch. As such I am also an empath who tunes into and understand people more than most. When you are feeling down have a read of one of these and it might make you realise how lucky you are. We often get into rough, misguided, unhappy, in advised situations which lead us to upset and worry but hearing and reading about the life of some poor soul who went through a terrible time through no fault of their own makes you realise that you are quite fortunate, you can do something to change your situation if you really want things to be different, nine times out of then the victims who relate their history to you had no better choices at all and just had to put up with things and suffer. The victims all have one thing in common, being able find happiness and survive later on in life despite having had such a terrible past they could easily use it as an excuse for forever being miserable, going off the rails, abusing others or becoming just another loser.
If you can tell me about a publication which should be included in this list please drop me an email my contact page including the name of the publication, author and some details so that we can add it.
A BOY CALLED IT - Dave Pelzer - Abused by his mother for many years.
A BROTHER'S JOURNEY - Richard Pelzer - Abused by his mother for many years.
A STOLEN CHILDHOOD - Casey Watson - The problems of an eight year old girl.
BETRAYED - Rosie Lewis - A girl struggles to escape a cruel lilfe defined by family honour.
CAST OFF KIDS - Trisha Merry - Abandoned by their parents, could their new foster home give them the lose they so desperately needed?
CLICK CLICK - Joyce, June and Paula Kavanagh - The true story of three sisters who suffered a shattered Irish childhood in a dysfuntional and awful environment. Their father was convicted and imprisoned.
THE CRIMES OF JOSEF FRITZL - Stefanie Marsh & Bojan Pancevski - Josef drugged his eighteen year old daughter and dragged her to the prison he had spent five years building. He held her captive there for twenty four years repeatedly raping her and forcing her to bear him seven children.
DIRTY OLD MAN - Moll French - Moll lived with her abuser in a squalid mobile home for two and a half years. She married him because she feared and believed she had no way out.
THE END OF MY WORLD - Emma Jackson - At the age of thirteen a girl is forced to become a sex slave. She finds the courage to risk everything and escape the degrading life and violence inflicted on her by a organised gang targeting innocent girls and grooming them for prostitution.
FOREVER MARKED - Angela Hartlin - Angela suffers depression, anxiety, isolation, self hate and struggles with dermatillomania, the skin picking disorder.
GIRL ALONE - Cathy Glass - Joss came home from school to discover her father's suicide. Angry and hurting she is now out of control.
GIRL FOR SALE - Lara McDonnell - The truth about the girl abused and trafficked by the Oxford sex ring. It took Lara five years to excape the clutches of the evil parasitic gang who groomed her.
GROOMED - Laurie Matthew - A uncle goes too far. A mother does not care. A little girl who waits years for justice.
LOSS OF INNOCENCE - Ron and Carren Clem - Fifteen year old Carrem became addicted to meths. She resorts to stealing, dealing and prostitution to fund her addiction. Her father sells everything he owns and pays for treatment and a recovery programme. His daughter Carrem is now clean, healthy and sober.
THE LITTLE GHOST GIRL - Maggie Hartley - Abused, starved and neglected, a little girl desperte for someone to love her and care about her.
MUMMY FROM HELL - Ken Doyle and Patrick Doyle - A sadistic mother abuses and destroys the childhood of two brothers.
NOBODY WILL BELIEVE YOU - Mary Manning - A young girl is abused by her stepfather from thbe age of ten. When she was twelve he raped her. He continued to abuse her for twenty years and fathered five of her children.
OUT OF THE SHADOWS - Anne Marie West - Fred West's daughter tells her story of survival.
RAW - Marni Mulholland - A homeless child is groomed and becomes a teenage prostitute.
RUNAWAY - Skye Sinclair - From the abattoirs of France to the film studios of Hollywood via the criminal underbelly of Amsterdam Skye ends up founding orphanages for homeless children.
SAVING DANNY - Cathy Glass - Trapped and alone in a terrifying and dark world, Danny does not understand why he must leave home. His mother could no longer cope with is behaviour, his father rejected him for being different.
SINS OF THE MOTHER - Irene Kelly - Irene was set to work in a nursery whre she saw nuns treating babies with horrifying cruelty. As an adult these memories haunted her. A family's love was tested but never broken.
STOLEN VOICES - Terrie and Paul Duckett - A sadistic and evil stepfather violates two children for ten years. Their fight for justice and his conviction.
STREET KID - Judy Westwater - A child's fight for survival. Everybody believed that her father was a charming spiritualist preacher but Judy lived in the shadow of his terrifying cruelty.
SUFFER LITTLE CHILDREN - Frances Reilly - A brutal convent upbringing.
TERRIFIED - Angela Hart - A girl nobody loved and the woman who saved her from hell.
THE LOST GIRL - Caroline Roberts - Carole was a victim of Fred and Rosemary West the serial killers, she survived and goes on to tell you her story. Sadly she died young of cancer.
THEY STOLE MY INNOCENCE - Madeline Vibert - The shocking and true story of a five year old girl abused in care. The care home manager using her like a toy and the home selling the children to men who would inflict awful abuse on them.
TRAPPED - Rosie Lewis - A young girl's secret world of abuse. Phoebe an autistic nine year old girl who is taken into police protection when one of her teachers alerts the authorities that all might not be what it seems in her middle-class and comfortable home.
VIOLATED - Sarah Wilson - A survival story from the notorious Rotherham abuse scandal. Sarah was eleven when she was befriended by a group of Asian men outside her school. At seventeen she becomes too old for the men and escapes but worse was to come.
WHO ARE YOU? - Megan Henley - With one click she found her perfect man and he found his perfect victim. A friend request on Facebook led to a friendship, falling in love. But how much do you know about those you think you are closest to?
YOU CAN'T HAVE MY DAUGHTER - Elizabeth McDonnell - A true story of a mother's fight to save her daugthter from Oxford's sex traffickers.
YOU CAN'T RUN - Mandy Thomas - A young woman is trapped in a violent relationship. Mandy's nightmare began when she was eighteen.
It is hard to comprehend how a rational and sane person can inflict such torture and sorrow on another human being but sadly it happens. Most of their victims happen to be in the wrong place at the wrong time, meeting the wrong person, otherwise they might have been one of the fortunate ones who can just sit and read the publication about it later. When choosing this list of best misery books to read I bore in mind that they are sad, emotional, sometimes hard to read. I also bore in mind that some of them are now out of print or hard to find, possibly very hard to find and only available as chewed up, dog eared second hand copies at high prices.
There is a huge difference between a person choosing to be in a bad situation because they do not have the courage to make a change or be on their own or get a job so that they provide for themself instead of relying on their husband to support them financially, or a child being abused by an adult who has it totally under their control. A child cannot decide that it is better to get a job, a child cannot decide to go and rent their own flat, a child is reliant on adults around them. If they leave home to escape an awful family environment and become homeless they often end up even worse off because of the strangers and chancers they meet later.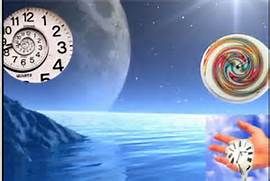 So please remember that as an adult we have more choice, we have the ability to change our life if we hate it that much, it is just up to us to do it. Nobody says it is easy but at least it is not impossible, it really depends on how much you want it and how important it is to you. If you are unhappy about anything in your life ask yourself if it is really that bad and if the answer is yes then work out what you ought to do about it and do it. It might be hard and take time but if it is better than staying as you are - take that first step. It is usually far easier for an adult to make decisions and changes but when you look at the awful life the children in these books were forced to lead you can understand that even an adult in those situations would find it suicidal to live that way and very difficult to improve. Imagine then how hard it was for children to bear it.
For a good accurate same day psychic email reading online click here
Psychic readings can help you to decide which is the best way forward and help you work out what your options are. They can help you to establish if things will change of their own accord if you just wait and see or if you need to change things yourself before any change will occur. But if a change is possible and you will be happier for you you need to make those changes yourself. List of best misery books to read by Rosemary Price psychic medium, life coach and therapist.