Category: How our Services Work
How to use the psychic telephone reading service. Please note that this may change from time to time so it is always best to return and review it before you have your next reading.
Please bear in mind that there a lot of established and well known professional clairvoyants and tarot readers out there offering telephone consultations yet none of them offer to speak to you themselves. They often feature a live feed on their site which lists various people you can phone - some of them may be their own agency but in the majority of cases they are simply being paid for an advertisment placed by a call centre or agency that has nothing to do with them, and you would find the same agency advertising on many other clairvoyant and medium sites. There are also websites which pay well known readers to put their name and face to the site yet the clairvoyant never does any of the readings. Rosemary not only does all of the psychic telephone readings herself but she also makes sure that she does them at an affordable price considering how experienced and qualified she is.
Rosemary Price does a lot of consultations on a daily basis and it is necessary so that we are well organised and do not let down clients to work to a system. Asking Rosemary to do a reading this way for you means that you are agreeing to these conditions.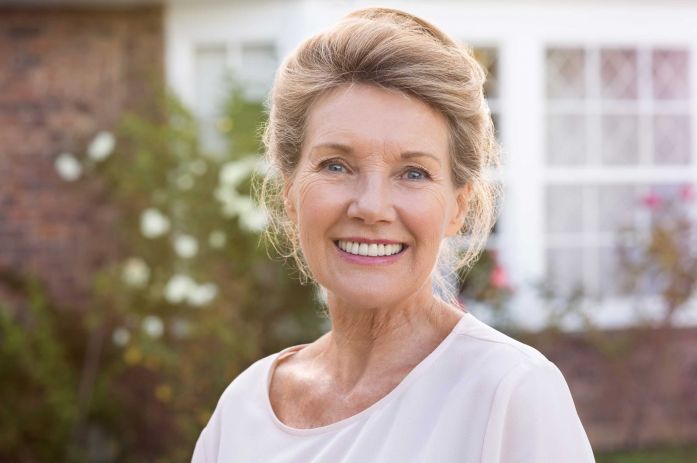 Please bear in mind that if you need to contact Rosemary's office for any reason it is open from 9 am to 5 pm on normal working weekdays. So if you send a query in an evening or at a weekend or bank holiday you will have to wait for a reply. If the query is asking something silly or something which is on the website the staff will not reply. We get hundreds of queries each day and it is too time consuming to go through the website and tell people things they could easily read on there for themselves, it is also quicker for them to go to the website and do this. This also saves us having to employ more staff to deal with queries, which would mean that the prices for consultations would have to go up to cover that extra cost. A
THEY WORK LIKE THIS -
YOU RECEIVE A RECEIPT FOR YOUR PAYMENT CONFIRMING WE HAVE YOUR ORDER.
If for any reason you do not get this then please check with your pay pal account to see the payment has gone through.
First you arrange a day and time that suits you both. Be sure it is a time that you can stick to, bearing in mind the time differences etc. Either book your reading and give us an idea of the day and times you prefer or write to us through the contact form asking us about times and dates first.
When this is confirmed make sure you have the phone number to phone ROSEMARY and check that you can get through. Do not leave this to the last minute as if there is a problem it may well be too late to sort it out.
You choose a love, relationship reading or a business, career or financial reading, you cannot mix them together. So do bear in mind that if you book a love reading you cannot ask about your job or business and vice versa, and if you are only booking a thirty minute reading you probably would not have enough time to cover more anyway.
Phone readings are arranged on the basis that the client understands that they are making a firm appointment which they MUST keep with no excuses. I am sorry but I over slept, I am sorry but I felt too ill, I am sorry but I got the time difference wrong, I am sorry but I lost the phone number etc do not count as reasons for breaking the appointment. They may be true they may not but the appointment was broken and the time which could have been given to another client was wasted so it still has to be paid for in full. If you do break the appointment and wish to arrange another one we are happy to save and move any extras that you paid for to be added to the basic reading - such as adding photos or numerology - because that has not wasted a half an hour or hour of Rosemary's time or deprived another client of speaking to her - but we cannot issue any sort of refund or discount for the actual time itself.
If you are unsure that you will be able to keep the appointment and it worries you then the alternative is to leave it for now and arrange it when you will be sure or have an accurate psychic email reading instead. One of the joys of those is that you do not have to remember to phone, make sure you can get through from where you are, go to bed late or get up early to make the call, make sure that you have privacy and all the rest that goes with it. 95% of Rosemary''s clients prefer to consult her by email.
Before you have your actual reading you are given the phone number which you can check out any time day or not from wherever you are, we have to leave it to you to make sure that you can connect.
The phone number is 01255 223356.
If you need to cancel your reading and change the day and /or time for any reason this is fine, but you do need to give us at least 24 hours notice. No exceptions for any reason. By giving us at least 24 hours of notice you are giving us the chance to pass on this time, that would otherwise be wasted, to one of the other clients. If you let us know in less time it is too late to do this. This is especially important to remember at weekends and bank holidays. You may say that you let us know on friday evening but as nobody is in the office over that time we would not be aware of it and be able to do anything until Monday morning, which is too late.
When you ring for your reading Rosemary understands that many are nervous or shy, especially if they have not had a chance to speak to her personally before. This is why she always begins a phone consultation with a little banter, maybe asking you if it is raining where you are, if you had a nice weekend, a few bits and pieces that hopefully help you to be more relaxed with her. But it is also important to her that she does this as she tunes into your voice to do a good reading. It does not matter what the chat is about, it can be about a great film you just watched, it is not trying to be nosey or getting information, it is simply to tune in and relax you. The time spent on this hello does not come out of your thirty or sixty minutes.
Some important things that may well help you - be prepared with pen and paper when you are going to speak to Rosemary, ready to write things down. Be prepared with a question, situation, problem, decision or person you want Rosemary to concentrate on as she always works by concentrating on something and does not do vague or generalised readings. Bear in mind that if you have booked a half hour reading there will be a limit to how much she can pick up and tell you in that time.
Other pages of interest -
You have options such as adding numerology and / or face photos to the reading to make it more in depth and accurate. You can add as many as you wish. If you would like your reading to be more in depth then make sure you book and pay for this BEFORE your consultation begins. Some people start to speak to Rosemary and then suddenly decide they would like this option and then think they can ask Rosemary to stop the call and lose the rest of that time and give another appointment for free because they have cancelled at the last minute. If you really want a reading with these extra features and have left it to the last minute then add it to the next reading you have and treat it as a separate thing.
Unfortunately it is not possible to add the option of having your spoken consultation done urgently because that would mean contacting clients who have already arranged a firm appointment and having to cancel them and rearrange them. This would be very unfair on those clients and would entail a great deal of unnecessary work. It is for this reason that we urge anyone who is keen on speaking to Rosemary about a big decision or problem to make sure that they book it asap rather than put it off a few times and then think they can somehow queue jump ahead of others who booked before.
Leading, professionals who are experienced and qualified do not sit by the phone hoping it rings or get up in the morning hoping that an empty day will become a full day. They are too popular and busy and need to make proper appointments and arrangements in advance.
You can also ask for Rosemary Price to send you a summary of the phone consultation in writing by email, again this must be booked in advance. If you write to her a month or so later asking her to do it there is no way she would be able to remember the consultation well enough to send you an email of it, she will have done hundreds of readings since she spoke to you! But it saves you a lot of money if you simply make notes while you speak to her.
In some cases it is necessary to have another telephone psychic reading soon after, but this is either when things are constantly changing or changing in big and important ways or because you did not book long enough the first time. It is also important to remember that you can speak to Rosemary while she is working, and if you do not ask her things while you have a chance to you may wish you had and then need to arrange another session with her - something that could have been avoided.
Some clients try to treat psychics as fortune tellers. Rosemary is not a fortune teller. See terms of business on the site. Or try to fire questions at the reader quickly one after the other demanding instant speedy definite answers. Rosemary Price does not work this way. She needs time to concentrate, lay out cards, work out a numerology chart or whatever is appropriate in your case. Anyone who gives you an instant definitely reply is either telling you what you want to hear or guessing.
Everything is totally confidential and private.
All telephone readings are recorded and a copy sent to paypal simply so that if there is a dispute where someone might want to lie to paypal and insist they never had their consultation with Rosemary paypal can hear this tape and check that yes she did do it and yes it should be paid for and yes they are not being honest about this. Paypal would then investigate the client and consider banning them from using such services in the future.
We reserve the right to give a full refund to any client who arranges a phone reading but is very unreliable, difficult etc and reject that booking without going into discussion or explanation.
Every telephone consultation is done by Rosemary Price. We do not offer the option of speaking to one of her clairvoyant team instead. But you can consult them via email readings.
Rosemary Price