Category: Blog
12th may 2019 Phew last night was terrific. It had been so difficult for my partner to get hold of the tickets to go. First there were only a few theatres that featured this and Sir Ian McKellen, then he had not found out in time to get any tickets, and some of the theatres were too far away to be possible - what with travelling and petrol costs - and then as if by some stroke of magic there was another evening set up for it, where Sir Ian McKellen kindly offered to appear at the theatre in Cambridge UK for free and donate the money to charity. Our purpose in going was to see him, we were not drawn because it was some charitable thing. I had always been a fan and it was great to get a chance to see someone who is so respected and well known in this - they are dying out. In the old days there were loads of them, some Sirs some not, Cecil Parker, Dennis Price, James Mason, many very well respected actors who really did make a name for themselves through their talents. John Giulgud, Sir Laurence Olivier, John Mills. They all took their art very seriously.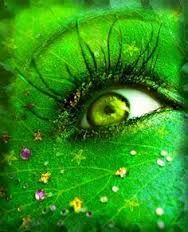 We had managed to see there would be one more evening of this just as it had been arranged and there were still seats available. It is the sort of thing where they get snapped up and can go for high prices.
It took us hours to get there but we were anticipating a great feast of watching Sir Ian and it was. He recited much of Shakespeare, he did a bit of panto and comedy, my partner was amazed that a man who is almost eighty years of age can remember hours of this. Ian will be eighty on 25th May, a few days after I turn sixty two. So I am a Taurus and he is a Gemini.
You should consult Rosemary Price for in depth 121 psychic readings as soon as you can when you are concerned about anything to do with love and relationships. You can have a reputable live tarot consultation from many professionals and amateurs but you are far more likely for it to help if it is done by a properly qualified full time professional. For those who want a written consultation you may even be able to get a psychic email reading if you look hard enough but it can be a long search and many will only send you a computerised reply in the hope you pay for a real one after. For those who are counting the pennies why not try a past live reading ? There are a lot of websites that say they offer tarot, crystal ball, rune stone, i ching, past life, numerology and clairvoyant readings, though few of them are genuine.
No matter how much you enjoy and live for your work you cannot just work work work every day - with only housework and chores inbetween. We all need something special, highlights, something to live for to bring a smile to our faces. And this was one of those for me. Later on as we get nearer to my birthday my partner will be taking me for a special afternoon tea, a British thing, and a special breakfast, as I am a foodie. But do not worry, I have made sure I do not put on a lot of weight and have lost nearly two stone since last summer - and did that by cutting down portions, less meals and more fruit and vegetables with less stodge, processed and refined foods to go with it.
You can read the blog of 11th May here
For those who want a terrific accurate psychic email reading you cannot do better than consulting an experienced and proper tarot card reader. Nor can you do better than an accurate clairvoyant email reading by someone who has been established for many years and passed a lot of examinations and tests. An accurate tarot email reading does not have to be a rubbish one simply because it is cheaper. Try someone who is an experienced reputable tarot cards reader, or an expert on past lives and powerful white magic spells.
Rosemary Price
12th may 2019