Category: Blog
14th may 2019. famous psychic Rosemary Price, clairvoyant and therapist. volunteered to be extensively tested by The British Astrological and Psychic Society many years ago, it was important to her that she passed their tests and they considered her genuine and helpful enough to offer help to the general public. She had come across a lot of people who were useless at doing reading and did not care and continued to offer readings which were useless to people...., some of their experts are regular clients. This Society was set up many years ago revolving around Russell Grant who has since moved along into television and radio and more "important" and illustrious work. He is now rich and famous due to his connections with this Society and his astrological work, he has a terrific personality and is very easy to watch and listen to. The British Astrological and Psychic Society are very knowledgeable about these things and they are very experienced in checking people out. They would not make a mistake. At the end of their extensive testing they said they wanted Rosemary Price to join their list of experts. Rosemary preferred to work on her own instead so thanked them but chose not to.
At last another day. And today is a special day because it marks an anniversary of when I started out at exactly this time of the year but decades ago. It also depends on how you view this because I had started out as an amateur and worked free of charge in my spare time for a while first. This turned into me working at it properly and all of the time because the demand was so high that I had to choose one or t' other. It was impossible to do both. And there were so many people wanting to speak to me on the telephone and have psychic email readings and tarot email readings from me that it was a difficult choice. On the one hand I wanted to stick to my "proper" job because it paid well, there was a pension, holiday pay and sick pay, it also had set hours, none of thos stuff about people expecting me to keep answering the phone until I go to bed, or see them or do readings for them evenings and weekends. And there were a lot of people then who were new to the scene that I met through advertisements, chance, or they came to me for readings. Many of them became regular repeat customers of mine despite the fact they charged for tarot and psychic readings themselves. There was also the fact that many of the people who lived in my area were into psychic medium circles and going to spiritualist churches so word of mouth was quite strong. One person would hear about me and soon it was dozens.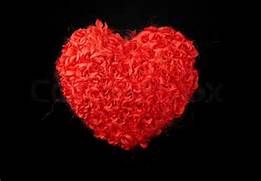 Other blogs
Not sure how many of you reading this understand what I am going to say now, but it is no bed of roses to allow people to come to your home for a consultation! Nine times out of ten they just turn up very early or very late and assume you are hanging around all day in case they are early and staying late in case they feel like eventually turning up - this would mean you staying in and being there all day for maybe seeing one person. In those days I was quite young and attractive and also found it quite difficult to deal with the interest from men - far too interested - some very very pushy , and this is not a flattering thing or a confidence booster if they are fat, bald, ugly , very old and married.Then it is very insulting. It can also be a lot of hassle to keep having to make sure that you are presentable and tidy and so is your home/office. Having to continually dust and hoover and tidy in case someone turns up is all extra work. Having to have your hair immaculate and wear a lot of make up and lovely clothes is too.
Rosemary Price as authenticated by The British Astrological and Psychic Society
14th may 2019