Category: Blog
15th may 2019 written for the website of famous clairvoyant psychic Rosemary Price, extensively tested by The British Astrological and Psychic Society, or BAPS to some, some of their experts are now eager and regular clients and have been for many years.
I was once asked to employ an old lady who had no intention of giving good clairvoyant readings and made it clear that she was only into the job because she was short of money Sadly I came across a lot of this type of person. It is sad that they think this is a good excuse to fleece people. Yes it is a shame if their husband has died and they only have a small pension to live on, but that still does not mean it is ok to pretend you can do tarot card readings, crystal ball, numeroly, clairvoyance and psychic readings and get people to listen intently to what you tell them and act upon it after when none of it is true. There is no excuse for deliberately setting out to get money off of people by pretending to be able to do something that you cannot. Although the people who are deluded are fakes in a way they are more innocent. They do not set out to deliberately lie to people, they believe what they tell people themselves and would be shocked and horrified at the idea that people do not trust them to get it right. Which makes them naive and out of their depth but not devious and crafty like this old dears I am telling you about. Oh no, some of those old dears are so crafty it beggars belief.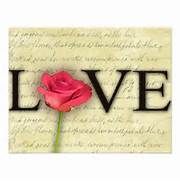 More blogs
I hope I do not come across anymore of these chancers, but they are out there all over the World ready to try it on and fleece people. They tell themselves that if they can shuffle a pack of oracle cards or rune stones and lay them out and stare at them that is all it needs, they can make up a load of waffle to go with it OR tell people what they want ot hear. And then this eventually backfires on the client when the find out the truth. It is also unfair on people like me, real professionals, because we do honest readings, and if there are so many of these fakes out there lying to people with rosy stories people get angry when we do not tell them lovely stories too.
Rosemary Price considered to be genuine and accurate by The British Astrological and Psychic Society
15th may 2019