Category: Blog
19th may 2019 Hi everyone,
What a weekend this has been. It was my birthday on Friday and it was smashing, a gorgeous afternoon tea with my gorgeous partner. But do not worry, I will not be shutting down my office earlier on other days making you wait ages for your consultations with me. I only do it when we have a special birthday and doing something special we cannot do in the evening. Mind you my partner, bless him, keeps telling me that now that I Rosemary Price am 62 I should close the office a lot more and should stop wanting to help so many people. He wants to take me shopping, to the beach, for picnics, on holidays and all sorts of things where it is impossible if I am sitting here helping people for hours on end most days. He wants us to both retire and go on fantastic trips and cruises together rather than put work first.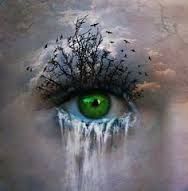 Yes you will find some who are cheaper than me, but they will not have an expensive proper website, nor an office, nor office staff that sort out all of the bookings quickly and efficiently. Unfortunately those things cost, but without them things are not efficient. It is easy to say that I could sort them out but I cannot do appointments and sort out appointments, too, one has to disappear when I do the other and it makes far more sense for me Rosemary Price to help clients than to sort bookings.
Try these blogs
Some of the people who contact me ask for a an accurate psychic email reading but think I will do it for them for free, , which is a cheek and I always say no, because it is not only unfair on me but unfair on genuine clients too and would mean putting their prices up to cover it, asking for a freebie is asking for money, it really is the same as asking for money, because every time my office receives any sort of communication I have to pay the office/website and staff to deal with it. From the client's point of view it is far better to save up or do what I did years ago when I WAS struggling financially. I had three jobs to make ends meet - and I went without luxuries when I could not afford them. Anyway the best cheap accurate tarot and psychic reading is not expensive, it is quite affordable, no need to worry about it. one of my expert team can do it for you.
Rosemary Price
19th may 2019