Category: People
List of famous psychics
Some of the reputable and accurate psychics - also mediums, palmists, astrologers etc, have passed over to the other side. But there are some really good ones out there.
Here is a list of the most famous psychics and mediums in the World , The list of famous psychics, astrologers and mediums is quite long! Do remember that a psychic is different to a medium, some of the following do just one of these methods, some do both. A psychic is very different to a medium or astrologer or palmist so do remember this if you are wanting to consult someone. Many psychics work by email and phone but of course you need to make an appointment.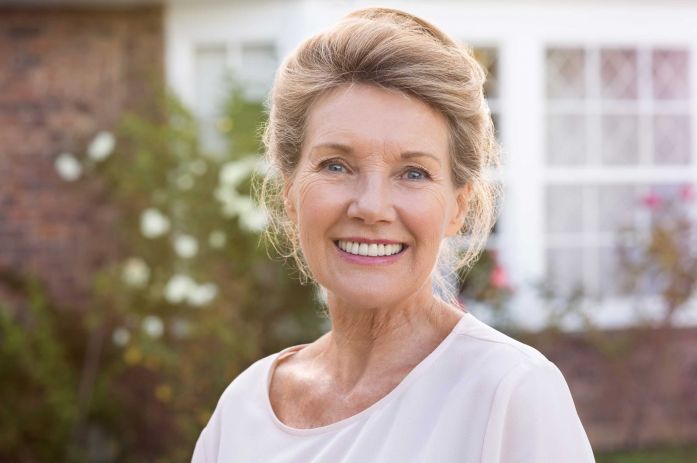 DEREK ACORAH - A British medium, Derek was efficient enough as a psychic to gain membership to the International Society for Paranormal Research (ISPR) due to his psychic test results and works through his spirit guide Sam.There he joined other psychics to be featured in various acclaimed documentaries in 1999. ISPR Investigates Ghosts of England and ISPR Investigates Ghosts Of Belgrave Hall. He later appeared on other popular shows and hosted his own, Predictions with Derek Acorah.
List of famous psychics continued the best online psychic reading online white magic spells get an accurate tarot card reading online psychic white magic spells get a free email psychic reading white magic spells get a free online psychic reading free? white magic spells accurate tarot readings online white magic spells real psychic readings
AMADAI - A British astrologer and clairvoyant with 30 years experience in this field. Writes regular astrology columns. She has written for magazines including Choice, Wedding & Home and others. Has appeared on Sky's Psychic Interactive TV.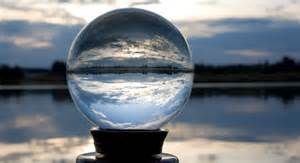 GEORGE ANDERSON - A natural-born medium, with no arrogance or conceit, he has been communicating with spirits since childhood. He is a pioneer and a leader in the world of mediumship as well as the author of the best selling Lessons From the Light as well as Walking in the Garden of Souls and he is the only medium invited to Holland by the holocaust-surviving members of the Anne Frank family and the "most scientifically tested medium of this century". The best selling book We Don't Die is about him.
RITA BERKOWITZ - a Certified Medium who has served as an ordained minister and an accomplished artist with an impressive bio of exhibitions and teaching credits. She studied and taught at the Arthur Findlay College in Essex, England. She is known as "The Spirit Artist" because of her unique ability to sketch portraits of loved ones who have passed on to what she calls "the Higher Side of life." and wrote the book, The Complete Idiot's Guide to Communicating with Spirits.
List of famous psychics continued
CONCETTA BERTOLDI - is a gifted clairsentient, born in New Jersey of Italian roots, regularly consulted by politicians, celebrities and British royalty, despite the fact that she was born deaf in one ear. She wrote the best selling books Do Dead People Walk Their Dogs?: Questions You'd Ask a Medium If You Had the Chance and Do Dead People Watch You Shower?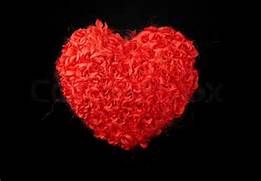 ROSEMARY BROWN - a famous musical medium and spiritualist who was a pianist and claimed she was able to compose fantastic works of classical music by being guided by famous composers such as Claude Debussy, Edvard Grieg, Franz Liszt, Franz Schubert, Frederic Chopin, Johnann Sebastian Bach, Johannes Brahms and Ludwig van Beethovan . Robert Kastenbaum the psychologist analysed Brown's music compositions and did not doubt that she was genuine but came to the conclusion that in his opinion these works were not dictated to her by famous composers but were secondary personalities of herself and her subconscious. Rosemary Brown wroteUnfinished Symphonies': Voices from the Beyond, Look Beyond Today and Immortals at my Elbow.
SYLVIA BROWNE - Sylvia Browne utilized her master's degree in English literature and has written several popular books covering such subjects as meditation, creation, angels, past and future lives, tarot cards, the elements of soul-- just to mention a few. She's been on national television including The Montel Williams Show, radio shows and holds seminars throughout the country. Sylvia Browne also is a proponent of hypnosis of which she has a training center.
List of famous psychics continued
THERESA CAPUTO - Born and raised in New York she is the author of There's More to Life Than This: Healing Messages, Remarkable Stories, and Insight About the Other Side from the Long Island Medium. People want this lady so much she had a two year waiting list even before she ever became truly famous and she now has loads of followers on Facebook.
EDGAR CAYCE - was originally a Sunday school teacher and avid reader of the Bible. He did medical diagnoses and his readings included over 10,000 topics, including past lives, Akashic records, and physical well being and he is the "most documented psychic of the 20th century". Known as "The Sleeping Prophet" he delivered his readings while in a trance. A nonprofit organization, the Association for Research and Enlightenment was founded to facilitate the study of Cayce's work. A hospital and a university were also established.
List of famous psychics continued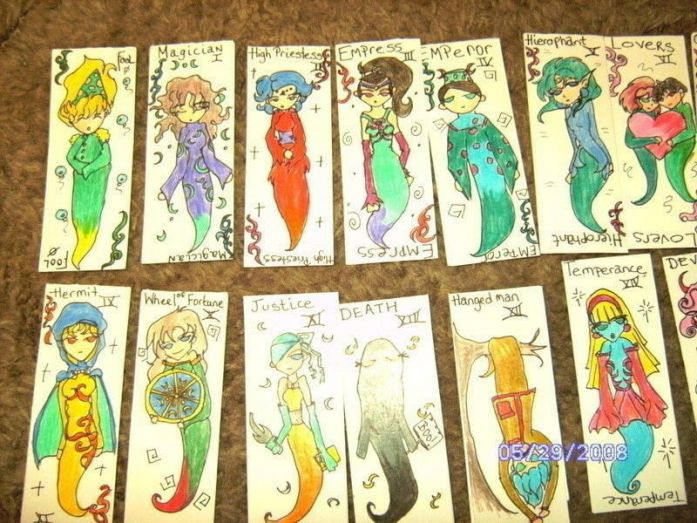 SONIA CHOQUETTE - is a world renowned spiritual teacher and clairvoyant. She radiates peace. harmony, gentleness and love. She wrote the best-selling biographyDiary of a Psychic. At the last count she had eight best-selling books, a PhD in Metaphysic and intuitive adviser to several New Age icons. Her readings focus on the person rather than just predictions.
LYDIA CLAR - trained at The Inner Vision School in New York, the Transcendental Psychic Arts School in New Jersey and also studied the Silva Mind Control method and is a strong believer in free will and choice. Lydia teaches meditation, psychic enhancement, psychometry, spiritual evolution and of course does psychic readings and has books for purchase. She travels internationally and does TV and radio appearances.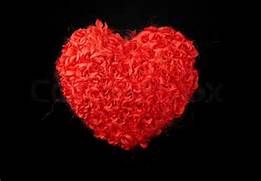 CHIP COFFEY - is a natural-born psychic medium from New York who has spent much time in front of the camera. In addition to countless television interviews, he has worked with real life ghost hunters on the series Paranormal State. He loves animals and helped kids on the television series Psychic Kids he's worked with kids and teens teaching them how to work with, and not fear, their gifts.
List of famous psychics continued
PAMELA CORONADO - began working in spiritual criminal work when she had a dream in 1996 about a missing California woman; using psychometry and intuition to help law enforcement help find the missing woman. Part of Pam's training came from working extensively with popular psychic trainer Beverly Jaegers and Alan Vaughan, a parapsychologist. Pam also dedicates time to her Project Search for Hope which is a volunteer, non-profit group of psychics and empaths that help people with missing family that disappeared under "suspicious circumstances". These people are usually asked to assist after law-enforcement resources have been exhausted.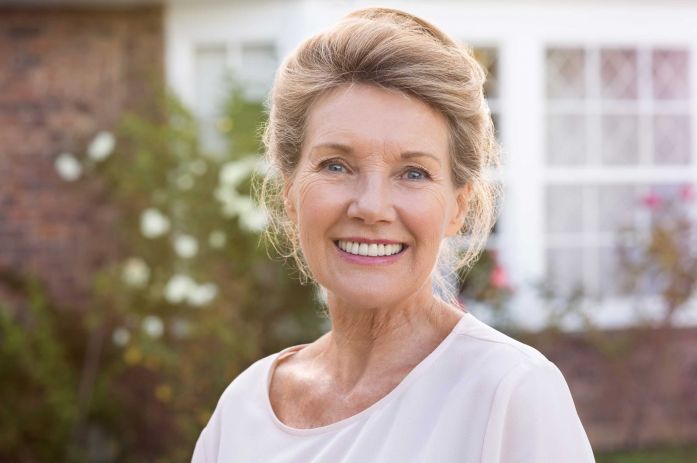 MICKI DAHNE - is a famous psychic who has the enviable position to be good enough to do actual cases on Court TV! She has done television and radio work and was rated the number one psychic for the National Enquirer magazine. Her daughter Jill is also a spiritualist.
ROSA DEVRRIVIERE - an Italian-born clairvoyant with more than 15 years experience in the UK and abroad. Has presented on Sky TV's "Psychic's Interactive". Varied experience in media and corporate work. Featured on Channel 4's "10 Ways to Contact the Dead" and Christian O'Connell's breakfast show.
JEANE DIXON - was one of the best known psychics and astrologers in the United States, well known for her predictions. Her gifts were discovered by a Romany gypsy and her mother encouraged her growth. As well as predictions she wrote seven books including Horoscopes for Dogs. Ruth Montgomery wrote the little book A Gift of Prophecy: the Phenomenal Jeane Dixon that told of Jeane's life story. The book was a huge hit selling millions of copies. When one of her predictions did not come to pass she was severely criticised. She died in 1997.
List of famous psychics continued
ALLISON DUBOIS - was the inspiration for the hit US television show Medium and has written many books about the afterlife, including Don't Kiss Them Good-bye. She believes that hell is being separated from your loved ones if you are a selfish person.
Medium Allison Dubois has also seen her share of controversy and criticism. In 2010, she had a guest appearance in the reality television show The Real Housewives of Beverly Hills. When the shown aired, she was highly criticized for being drunk and unpleasant to other guests. Allison explained that the show was badly edited and viewers were not able to see everything that transpired between the women.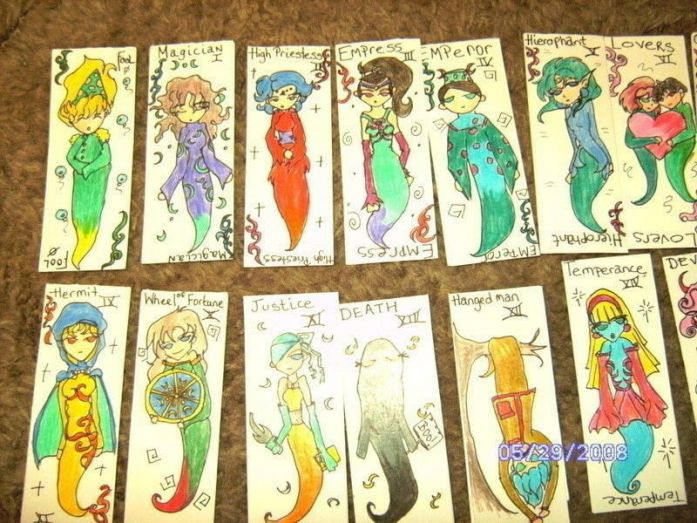 JOHN EDWARD - A New York born and raised psychic medium and best selling author, he conducts his readings with a no-nonsense style. This famous medium has starred in Crossing Over with John Edward, a television show in which he would give messages from those on the other side to audience members. His website and books talk about how he was told at a young age that he would be a beacon, using his gifts to teach people worldwide.
List of famous psychics continued
SASHA FENTON - an international astrologer, media personality and best-selling author with book sales in excess of 7 million copies. Titles include "Sun Signs", "Moon Signs", "Understanding Astrology" and "Tarot in Action!" Sasha Fenton is co-founder of Zambezi Publishing.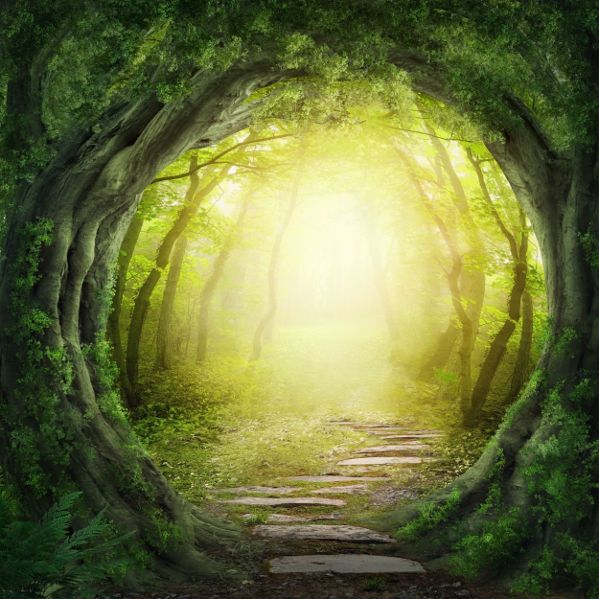 SONYA FITZPATRICK - a famous animal communicator who was born with hearing loss and who has had some very famous clients, including Ellen Degeneres and Tori Spelling. Her physical challenge led to a special bond with animals, as it was easier for her to communicate with them than with humans. Sonya Fitzpatrick said that one of her first animal communications was with her pet terrier, Judy. Through her clairsentience, Fitzpatrick was able to feel Judy's pain in her own body as she aged.Sonya appeared in the hit television series The Pet Psychic, and was on the popular call-in radio show, Animal Intuition, which you can listen to on Sirius XM radio on Sunday mornings.She lives in Texas USA with her many animal friends which include a horse, nine cats, four dogs and three frogs!
COLIN FRY - 1962 - 2015 - A British medium who has appeared on television countless times. Fry, who at one time performed under the stage name of "Lincoln", was exposed in 1992 when during a séance the lights were unexpectedly turned on and he was seen holding a spirit trumpet in the air, which the audience had been led to believe was being levitated by spiritual energy.
List of famous psychics continued
GAYNA - Astrologer, clairvoyant, numerologist and author. TV appearances include "The Russell Grant Show", on Sky TV and "Housebusters". Publishes a popular weekly horoscope column and writes articles on astrology, psychic ability, self-development etc. She is the resident astrologer for UKPsychics.com, who publish her monthly horoscope forecasts.
URI GELLER - An Israeli magician, illusionist and clairvoyant who has appeared on television countless times. He first became famous for his spoon bending. Uri Geller claims that he was given his powers by extra terrestials. Uri was a close friend of Michael Jackson. He has claimed to be performing mineral dowsing services for mining groups for a fee of one million English pounds. Some claim he is a fraud, including James Randi, some claim they have proved it.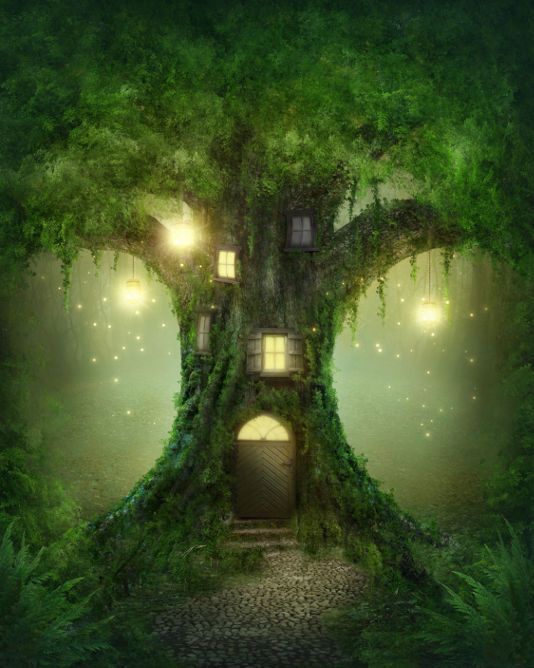 JOANNE GERBER - a very successful medium and spiritual teacher who has participated in the University of Arizona's mediumship research project with other memorable mediums, including John Edward. Joanne Gerber has appeared on the NBC Weekend Today Show, and featured prominently in the media. She is also featured as a psychic medium for The Boston Globe newspaper online edition, Chat with Psychic Joanne Gerber.
List of famous psychics continued
RUSSELL GRANT - a chubby and jovial British astrologer who has presented and appeared in numerous TV programmes over the last 25 years, including "Breakfast Time", "People Today", "World of Wonder" and "Postcards from Britain". He remains a popular guest on quiz shows, chat shows and game shows and danced in Strictly Come Dancing several times.
MAUREEN HANCOCK - her abilities to communicate with the dead began in 1992 after a car accident. She has done guest appearances on the Ricki Lake Show. written her own book, The Medium Next Door as well as many local radio and television spots and a television pilot for ABC media & Ghost Whisperer producers,Psychic in Suburbia as well as volunteering her time comforting those who are sick.
JOHN HOLLAND - In addition to appearing in the A&E television special Mediums: We See Dead People and the mini series of his life, Living with the Dead, is a best-selling author of several books including Born Knowing, and Power of the Soul. He's also a spiritual teacher and shares his expertise helping others learn how to tune into their own intuition.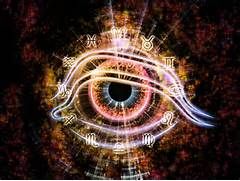 LINDA HOWE - a medium who wrote Healing Through the Akashic Records andHow to Read the Akashic Records, a record of your soul. They are accessed through a sacred prayer. In her book, Linda explains that during the fateful day of September 11, 2001 while the United States was under a massive terrorist attack, her trademarked Pathway Prayer Process (sacred prayer) was channeled through her.
THOMAS JOHN - is a psychic medium who is known for making accurate predictions about celebrities who have passed over including the deaths of Whitney Houston and Michael Jackson. He was an accomplished college scholar, but decided to pursue growing his intuitive abilities through metaphysical studies in New York USA rather than continue his studies. His book, Never Argue With a Dead Person is amazing.
MATTHEW MANNING - Healer and author of a number of books, including "The Link", which describes poltergeist activity which took place around Manning when he was just 11 years old. He has been the subject of numerous television programmes and newspaper and magazine articles.
List of famous psychics continued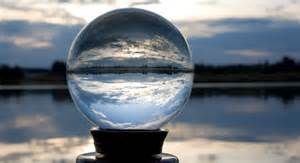 ZAK MARTIN - a British and World-famous psychic detective and criminal profiler helping police forces throughout the world, and for his predictions of world events. Author of several books, including the worldwide top-selling guide to psychic growth, "How to Develop Your ESP". Personal and creative advisor to famous pop singers, TV personalities and movie stars.
VICKI MONROE - a psychic and holistic healer who was involved in InvestigationDiscovery's Cell Block Psychic. Monroe visited the families of murder victims to help them find closure. She also spent time with the convicted killers and pieced together clues that only they and their victims could have known.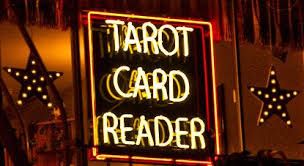 Vicki is well-known for her involvement in solving the high profile murder of Amy St. Laurent in her home state of Maine. As one of the most famous psychic mediums in America, the information Vicki provided was vital in finding Amy's body and her murderer.
Vicki Monroe has a PhD in holistic healing and is the author of Understanding Spirit, Understanding Yourself. She is known for sharing advice for health on her blog.
SALLY MORGAN - a British medium known as Britain's "Best Loved Psychic", began seeing Spirit when she was a young girl. She believes she inherited her psychic abilities from her grandmother, who was known as the Witch of Fulham. In 2005, she was tested by Professor Gary Schwartz, a Harvard University PhD graduate tested her and found her to be legitimate. Dr. Schwartz said she was one of the best psychic mediums he had ever tested, rating her as one of the top five psychics in the world.
List of famous psychics continued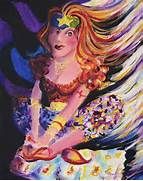 In 2007, she became one of the most famous psychic mediums in the world with the premiere of the UK television series Star Psychic. She has given readings to some of the most influential, important and famous people in the world, including Princess Diana.
Sally Morgan has made many television appearances and has written three bestselling books including Life After Death: Messages of Love from the Other Side.She has written weekly columns for OK! Now, Star, and Saturday Express magazines. Her autobiography, My Psychic Life went to the UK best-seller list in it's first week of its publication.She now tours around Britian doing mediumistic shows.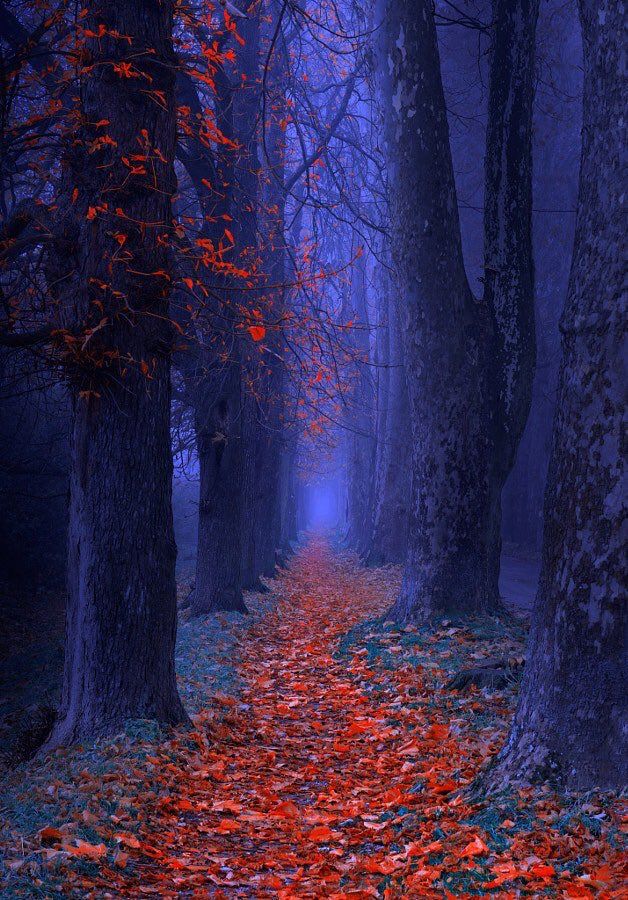 CAROLINE MYASS - is an author, spiritual teacher and medical intuitive. She is highly regarded and respected all over the world. Stopped giving personal readings as she felt she could reach more people through her writing, including: Sacred Contracts: Awakening Your Divine Potential, Anatomy of the Spirit: The 7 Stages of Power and Healing and Entering the Castle: Finding the Inner Path to God and Your Soul's Purpose. She founded the Caroline Myss Education Institute (CMED) for those wanting to "enrich [their] spiritual life." and worked spoke on Hay House Radio.
NOSTRADAMUS - was an astrologer who became famous for his predictions although sceptics will say that they are open to interpretation and so vague you can make them fit whatever suits you. He had an extensive background in the medical field and treated people all over Europe for the plague. Years later he began meditating, and it is said that it was then that he started having visions which led to predictions. Those who believe in him credit him with predicting some famous world events including the September 2011 terrorist attacks on the United States, the atomic bomb and the death of Princess Diana.
List of famous psychics continued
JANET NOHAVEC - a psychic medium who has spent many years as a Roman Catholic nun who struggled to find acceptance for her gift of mediumship. She left the convent and eventually started The Journey Within Spiritualist Church in 1996. She is co-founder of The Journey Within School for Mediumship and pastor and founder of The Journey Within Center for Spiritual Evolvement, Inc.Janet teaches and demonstrates mediumship internationally and continues to live in New Jersey.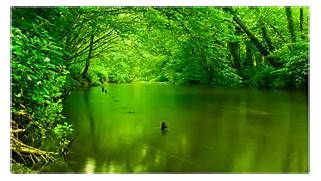 ERIN PAVLINA - a psychic blogger who has given thousands of readings, written over 600 articles and has been intuitive all her life. She calls herself an intuitive counselor. In 2006, she began her blog, and since, has amassed a huge fan base from all over the globe.
BILL PHILLIPS - became aware of his psychic gifts when a young boy but it was when his mother passed over when he was 14 and visited him after she passed that led to Bill exploring death and the Other Side for the remainder of his teen years. As a young man Bill embraced his abilities and started to give professional readings. He also wrote the best selling book Expect the Unexpected.
JAMES VAN PRAAGH - intended to become a priest but became a very famous medium and has produced shows for television and is the best-selling author of many books, including Talking to Heaven. He now owns and runs The James Van Praagh School of Mystical Arts.
List of famous psychics continued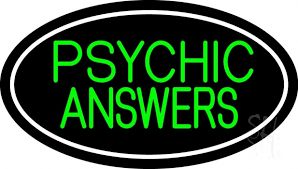 ROSEMARY PRICE - One of the only psychics who has volunteered to be checked out by experts to prove themselves. Rosemary has volunteered to be tested by a whole host of newspapers, magazines, professionals and experts and passed all of their tests. She works Worldwide by email and phone readings and has been helping people for more than forty years. She is also a qualified relationship expert, therapist and agony aunt. Read more about her at Rosemary Price psychic email readings.
THE PSYCHIC TWINS - TERRY AND LINDA JAMISON - These World famous psychics are famous for predicting the 9/11 terrorist attacks on the United States on the Art Bell radio show. The Psychic Twins say they have been intuitive since childhood and were featured in the popular documentary, Psychic Children. On an appearance of the morning talk show The View in USA, the twins explained that they are referred to by some as "Nostradamus in stilettos", that they have worked with the Pentagon, and claim to be the only documented psychic twins in the world (but how many psychic twins are there?) .Their appearance on the Tyra Banks show in 2009 has received millions of views on YouTube. They have written two books, Psychic Intelligence: Tune In and Discover the Power of Your Intuition, and Separated at Earth: The Story of the Psychic Twins.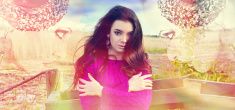 COLETTE BARON REID - A speaker, spiritual teacher, intuitive counselor, and best-selling author. She has appeared on Dr. Phil, and Ricki Lake and received endorsements by the well respected past-life expert Dr. Brian Weiss, and renowned author Dr. Wayne Dyer. Her book, Weight Loss for People Who Feel Too Much, is groundbreaking. She also authored The Map: Finding the Magic and Meaning in the Story of Your Life.
List of famous psychics continued
She was named America#s #1 Psychic on the America's Psychic Challenge. She is a spirit medium, health intuitive and psychic detective who was also featured in the HBO Documentary: No One Dies in Lily Dale.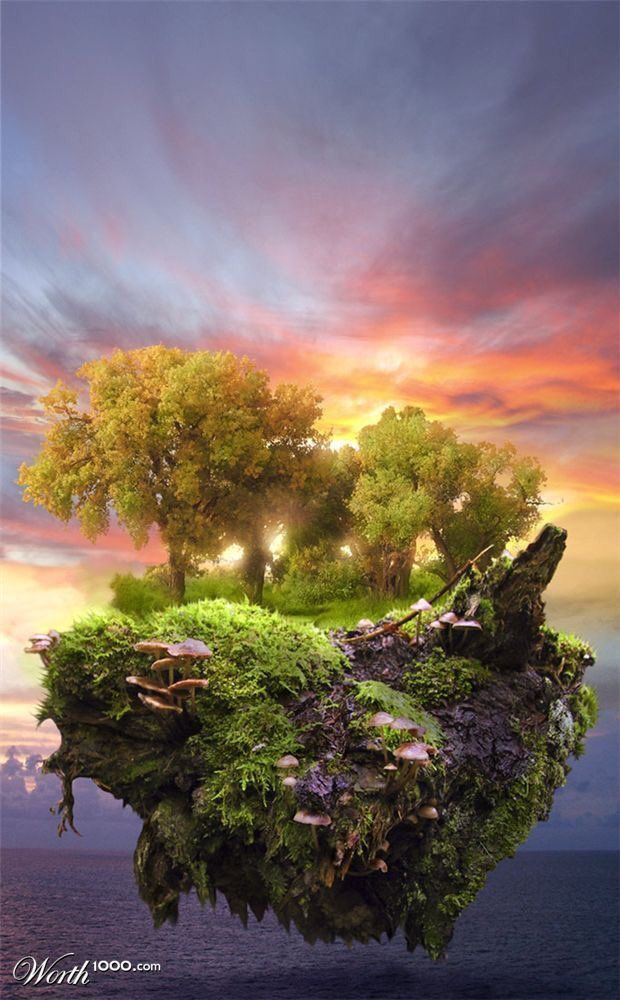 NOREEN RENIER - known as the "psychic detective" having worked on thousands of unsolved cases with varied law enforcement agencies all over the World. When this seasoned intuitive started lecturing at the FBI academy in 1981, working with psychics was very much controversial! In 2013, aged 76, Renier took four flights from Orlando, Florida to Beira, Mozambique, and a further two flights to the coast of Mozambique to work on an unsolved homicide.
BETH SHEPHERD - a mature lady who is a psychic clairvoyant, relationship expert and therapist. Helping people with email and phone readings Worldwide.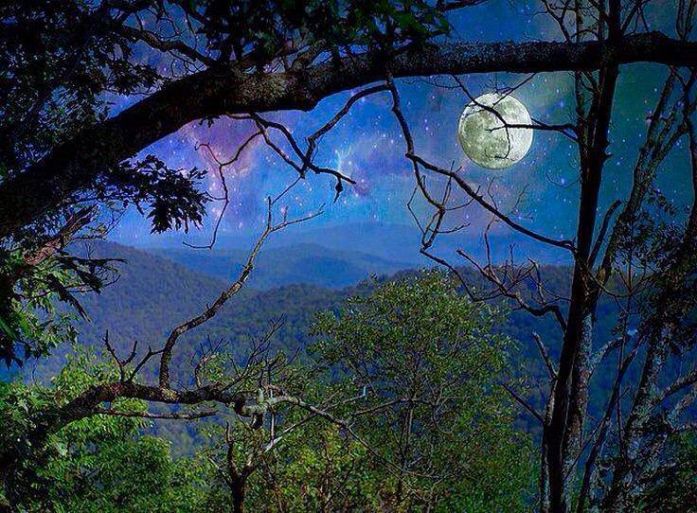 GORDON SMITH - Seventh son of a seventh son, Gordon Smith - known as the "psychic barber" - is a British touring medium renowned for his ability to give exact names of people, places and even streets in his public demonstrations. He has written several books, including "A Thin Place" "Spirit Messenger" and "The Unbelievable Truth".
INGO SWANN - an American and an expert in remote viewing, as well as an author and artist who studied all forms of psychic phenomena including astral projection and ufos. His autobiography Penetration: The Question of Extraterrestrial and Human Telepathy. He also wrote To Kiss Earth Good-bye: Adventures and Discoveries in the Nonmaterial, "Recounted by the Man who has Astounded Physicists and Parapsychologists Throughout the World". Self-help books:Everybody's Guide to Natural ESP: Unlocking the Extrasensory Power of Your Mind[52]Your Nostradamus Factor - Accessing Your Innate Ability to See Into the Future[53]Psychic sexuality: The bio-psychic "anatomy" of sexual energies[54]
DOREEN VIRTUE - The "angel lady," spiritual teacher and psychic intuitive has been a naturally gifted clairvoyant since childhood. Due to fear of ridicule, she ignored her gifts until one day in 1995 when a message saved her life. Since then she has written well over 50 spiritual and angel books, including the best-selling Healing With the Angels and Messages from Your Angels. She has also created best seling beautiful angel and oracle card decks. She has appeared on a lot of television programs and have had mentions in numerous magazines and has many thousands of followers on Facebook.
List of famous psychics continued
LISA WILLIAMS - is a talented English medium who became famous with her popular television shows Life Among the Dead, and Voices from the Other Side. Lisa states that she has been able to see spirits since she was a young child, her grandmother was also a medium. She also talks about how she never sought out doing readings for people, but word of mouth about her abilities spread like wildfire. I guess you could say it was meant to be! She has hosted a radio programme and offers spiritual development classes.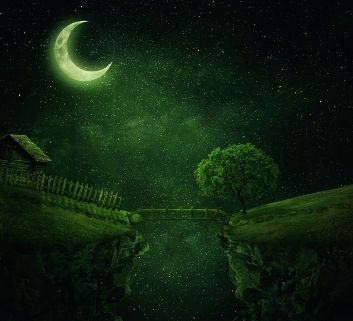 List of famous psychics, astrologers and mediums.